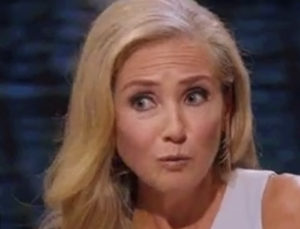 It is the first semi final for My Kitchen Rules 2017 and it's Amy & Tyson vs David & Betty. Who will win and make it to the MKR Grand Final? The contestants have to cook three courses
Here is what they are cooking
Amy & Tyson
Entree – Squab with Kale, Almond and Onion cream
Main – Duck and Turnips
Dessert – Pimms & Ginger Jelly with Cucumber Sorbet and Picked Cucumber
David & Betty
Entree – Vietnamese Sugarcane Prawns
Main – Twice Cooked Pork Belly with Pumpkin Puree and Nashi Pear
Dessert – Mango Sorbet with Sticky Rice
Round 1 – Entree
Each of the teams get elements from each of their courses up. Amy & Tyson look stressed. They chose to cook squab, which is a very fiddly dish and they stuff up their sauce. It comes to plating and David & Betty are powering ahead, they plate up with no problem but Amy & Tyson just scrap it in on time. The dishes are brought out to the judges.
The first dish to be tasted is Amy & Tyson's squab.
Colin says it was as good as you would get in any fine dining restaurant. Karen says it is so simple but there are is so much work behind it, it's just perfect. Guy loves the flavour, he loves the almonds. Manu says it is a perfect example of amazing food.
Next to be tasted is David & Betty's prawns.
Karen says they have "turned it all on", it was a superb dish, vibrant and full flavoured. Guy says the prawn is cooked beautifully. Pete says the prawns are light, delicate and flavoursome. There is a "decent battle" tonight.
Round 2 – Main
Both teams have their ups & downs for the main course. David & Betty are concerned about the sweetness of their dish and Amy & Tyson are worried that their duck was sitting too long. The first dish to be judged is Amy & Tyson's Duck and Turnips. Karen says they're "in the game". They have done a very good job, the cooking methods for the duck were done very well. Colin says the style is similar to the entree, he liked the leg. Pete says the duck breast is the only element that is wrong on the dish, it was slightly overcooked. Guy says it's a matter of only a minute or half a minute over.
Next is David & Betty's Pork Belly. Guy says the pork belly is lucky because it is just cooked. The sauce was very very sweet. Colin agrees, the pork is border line, he doesn't think the puree belongs. Liz likes the Nashi and the kimchi. Manu says the elements are great but they don't really go together.
Round 3 – Dessert
It is on to dessert. Both teams plate up but both are nervous. The first dessert to be tasted is David & Betty's Mango Sorbet. Guy says it is quite palatable and has some specific aspects that make it work, it is salty and sweet. Karen says the downfall is the sticky rice is divided up and chewy. Colin likes the sauce, it would be a 10/10 if the rice was perfect but it wasn't.
Next is Amy & Tyson's Jelly. The majority of the judges choke. They don't show the review for this dessert until after the scoring.
During the scoring they say that their dessert was too sour. When they ate the pickle it was too big and was unexpected. Pete says it is perfect apart from the pickled cucumber.
MKR Semi Final Scores
David & Betty
Pete – 8
Manu – 8
Guy – 8
Karen – 8
Liz – 8
Colin – 9
Total: 49/60
Amy & Tyson
Pete – 9
Manu – 8
Guy – 9
Karen – 9
Liz – 8
Colin – 8
Total: 51/60
David & Betty have been eliminated from My Kitchen Rules Tonight.
Amy & Tyson are through to the MKR grand final.