Update: Spoiler – see who was eliminated here
Annie and Jason take on Carly and Tresne, its elimination night on My Kitchen Rules and one team will be eliminated. We know that Carly and Tresne create some smoke at the start of the cook-off and they also help Annie and Jason out even though they are competing.
We also know that Carly and Tresne cook either a pastry or a pasta dish. Does this look like the ingredients for a cake or a mayonnaise?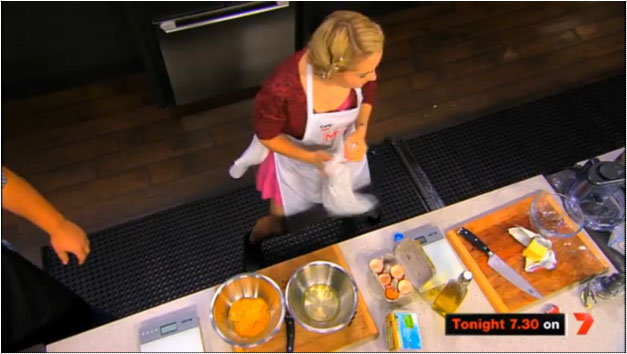 Our best guess? We think Annie and Jason will be going home tonight. What is your prediction? Let us know in the comments.