SPOILER: Find out who will face sudden death elimination and who won the people's choice here
Tonight its the Tradie Challenge. Teams will have to cook for 200 hungry tradies at a construction site.
The winner of the challenge will get to pick the teams for the next food truck challenge, while the loser will face a sudden death elimination round next week.
What do we know about tonight's My Kitchen Rules episode? We know that Helena and Vikki attempt to cook "Asian" (below). They just narrowly escaped elimination last night, could they go to sudden death two times in a row?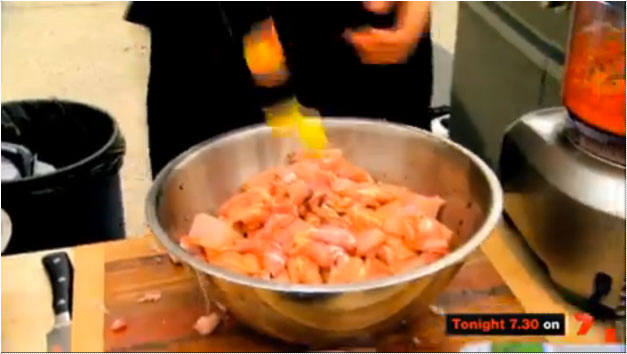 We also know that Helena and Vikki's rivals set the barbeque on fire! But they aren't the only ones! Uel and Shannelle and Thalia and Bianca also set it on fire!
Who will win? Who will be eliminated? Let us know!