Carly and Tresne are Maitre D and Head chef respectively for the white team in tonight's cook off in Parramatta.
The team consists of Carly and Tresne, Chloe and Kelly, Harry and Christo and one other team. They struggle to cook their crab with one team having a reaction to the crab and another cutting themselves on it.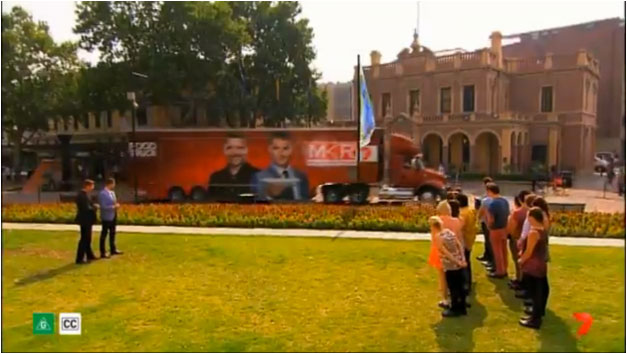 There is no leaked information in what the opposite team are cooking or who is leading the team, giving us the thought that the white team will make it through tonight.