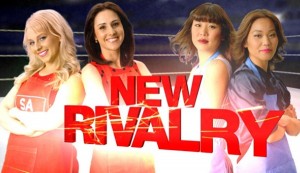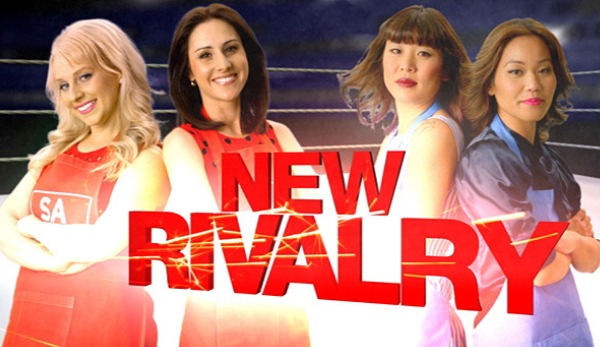 A new rivalry on My Kitchen Rules tonight between the cupcake queens (Jenna & Joanna) and Ashlee and Sophia. We know that this involves some stealing of ingredients and other couples not willing to cook an Asian cuisine to the benefit of Ashlee and Sophia. The show needs to clarify the rules as yet another 'cheating' controversy is also touted for tonight's episode.
In this episode, the teams have just $10 to cook a meal for four people and they are able to form groups and combine their money to increase their purchasing power.
Which teams will join forces?
What will the controversy be? Kerrie and Craig using Thai Green Curry Paste
Will the cupcake queens butt heads with Ashlee and Sophia? Not really…
Update 8:47PM: Josh and Andi are the next couple to face elimination in sudden death
Update 8:46PM: The second people's choice is Kerrie and Craig, despite using curry paste. The other teams did not know about the use of curry paste and thought it was cooked from scratch.
Update 8:45PM: First people's choice is Jake and Elle
Update 8:36PM: The judges loved Ashlee and Sophia's chicken
Update 8:10PM: Jenna and Joanna used all the Bok Choy, not leaving any for Angela and Melina. I don't think they really cared (or it was not televised). Meanwhile Jake and Elle copied their cooking method for egg noodles.
Update 7:52PM: Kerrie and Craig bought Thai Green Curry Paste, Manu commented that it is a cooking competition and asked what they were actually cooking. Is this cheating? Remember the teams only have $10
Update 7:47PM: The team challenge has kicked off and Ashlee and Sophia have got their way, their team has purchased mostly asian ingredients